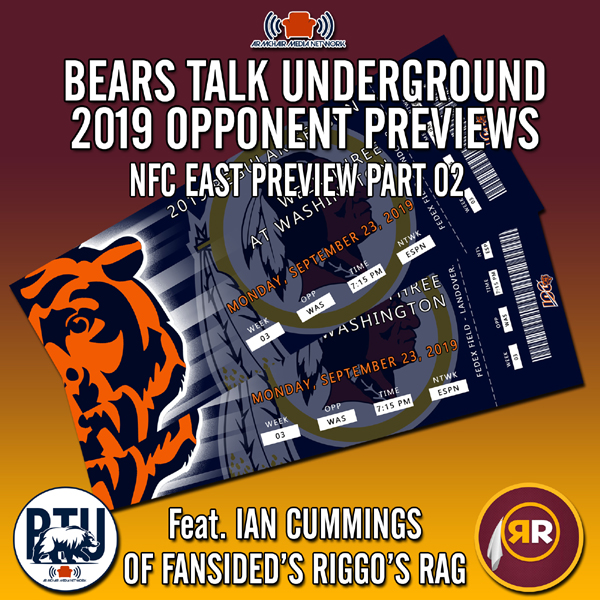 This week on The Bears Talk Underground!!
Our excursion through the NFC East continues as we now head towards our Nation's capital, home to the Washington Redskins, a team looking to return to the post-season after a disappointing 2018!!
Can the Skins rebound from a poor 2nd half? And is Haskins the guy to get them over the hump?
Ian Cummings from Fansided's Riggo's Rag joins us for this NFC East Preview episode of The Bears Talk Underground!!