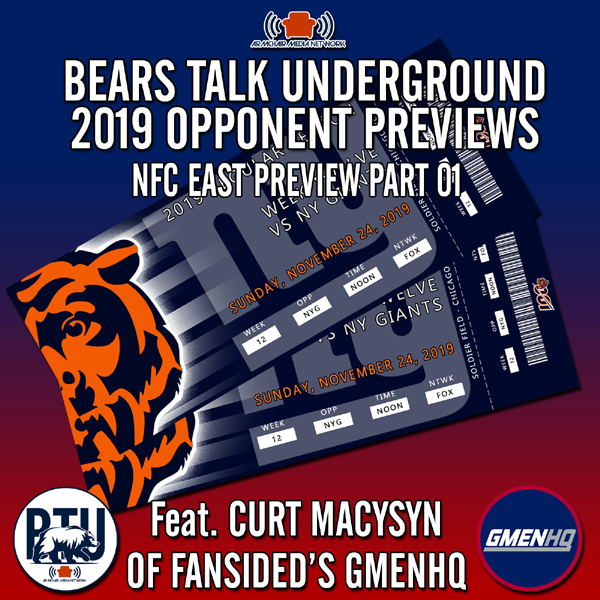 This week on The Bears Talk Underground!!
Up next in our journey through our Beloved's 2019 opponents we go through the NFC East, a division without a repeat champion since 2004, starting with last year's bottom dweller in the New York Giants!!
Can the Giants improve in 2019? Or will the spiral continue?
Curt Macysyn from Fansided's GMenHQ joins on this NFC East Preview episode of The Bears Talk Underground!!