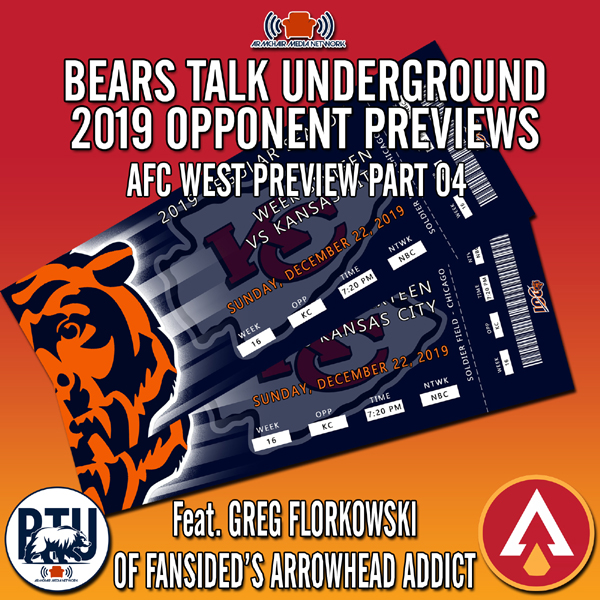 This week on The Bears Talk Underground!!
Before we close the book on the AFC West, we travel to the heartland of the country in Missouri, home of the defending AFC West Champion Kansas City Chiefs!!
Did the Chiefs do enough to strengthen their defense? Or will they have to keep winning shootouts?
Greg Florkowski of Fansided's Arrowhead Addict joins us for the final AFC West Preview episode of The Bears Talk Underground!!