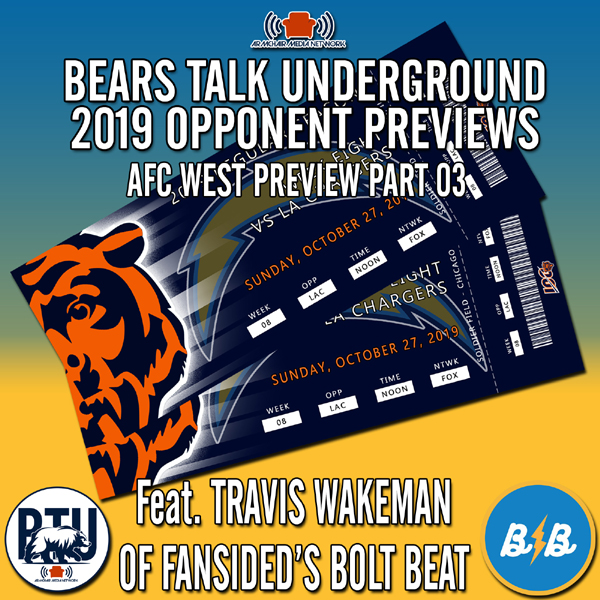 This week on The Bears Talk Underground!!
Part Three of the AFC West Preview takes us out to Los Angeles, new home to the Chargers, who much like our Beloved, had a sour ending to an amazing season when they were ousted by the eventual Super Bowl Champions in the Divisional Playoffs. 
Can the Chargers get back there and improve upon 2018? Or will they regress their way out of the playoffs once again?
Travis Wakeman of Fansided.com's Bolt Beat joins us on this AFC West Preview episode of The Bears Talk Underground!!!