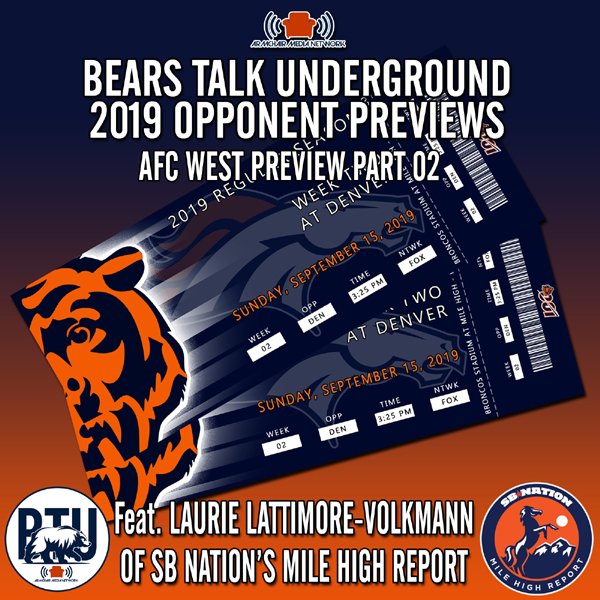 This week on The Bears Talk Underground!!
Part Two of our AFC West Preview takes us into the Rocky Mountains, the home of the Denver Broncos, where our former DC Vic Fangio gets his first shot at a Head Coaching job.
Can Vic return the Broncos to supremacy? Or will they continue the struggle?
Laurie Lattimore-Volkmann from SB Nation's Mile High Report joins us on this AFC West Preview episode of The Bears Talk Underground!!