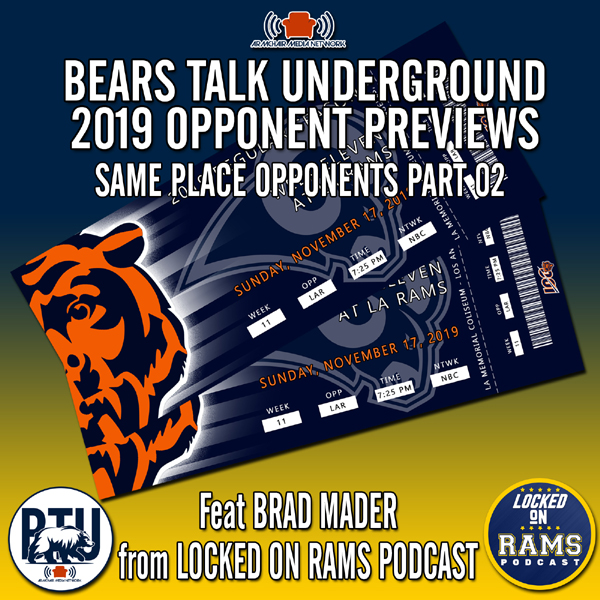 This week on The Bears Talk Underground!!!
The Saints helped us kickoff the Opponent Previews with the first half of our Same Place Opponent shows and what they have to look forward to in 2019. Now Larry invites Brad Mader from Locked on Rams to the show to finish off the Same Place Opponents by discussing the defeding NFC Champions Los Angeles Rams!!
Can they re-catpture the NFC Crown and complete the journey in Miami? Or will they regress?
All of this and so much more on the Same Place Opponent Preview episode of The Bears Talk Underground!!!