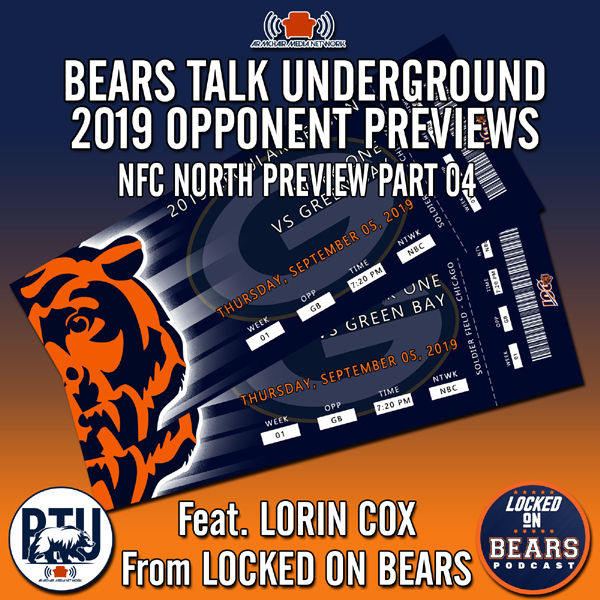 This week on The Bears Talk Underground!!
The 14th and final Opponent Preview brings us full circle, we started with first place teams in New Orleans and LA, and we finish with a first place team, the defending NFC North division champions, our Beloved Chicago Bears!!
Will 2019 be the year it is projecting to be? Or will we look back and wonder what happened?
Lorin Cox from Locked on Bears joins us on the final NFC North Preview episode of The Bears Talk Underground!