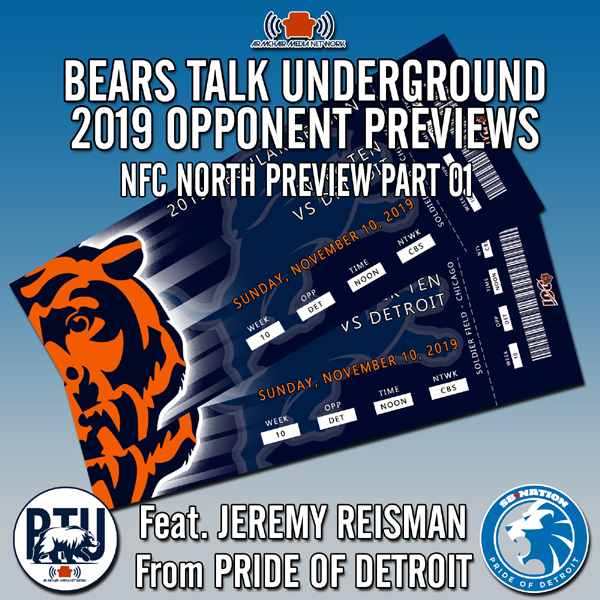 2019 Opponent Preview #11 - NFC North Opponent Part One
This week on The Bears Talk Underground!!
It's the beginning of the end, with the Same Place, AFC West and NFC East Preview behind us, we start to wrap up our Opponent Preview with the most familiar of foes in our home division the NFC North!!
Up first is the Detroit Lions, in year two Matt Patricia, can they get out of the NFC North cellar? Or will they continue to look up at the rest of the division?
Jeremy Reisman of SB Nation's Pride of Detroit joins us on this NFC North Preview episode of The Bears Talk Underground!!
https://btupodcast.podbean.com