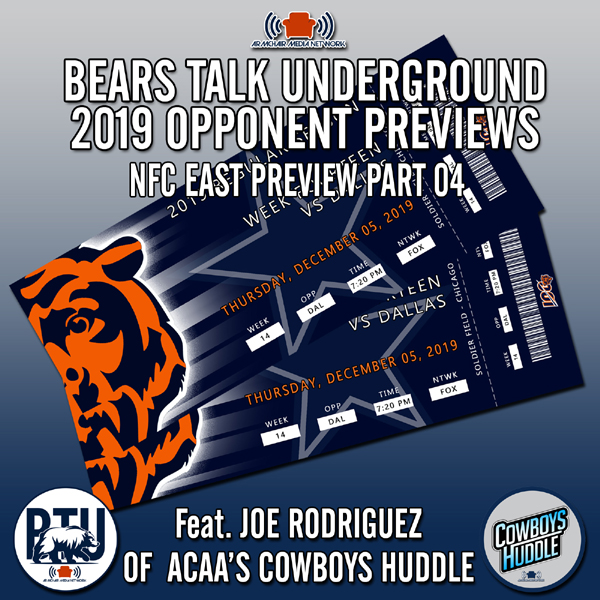 This week on The Bears Talk Underground!!
The 4th and final stop on our tour through the NFC East takes us to Texas where the defending NFC East Champion Dallas Cowboys look to be the first team since 2004 to repeat as the division's champion!!
Can they do it again? Or will the trend in the division continue?
Joe Rodriguez of ACAA's Cowboys Huddle joins us for the final NFC East Preview episode of The Bears Talk Underground!!