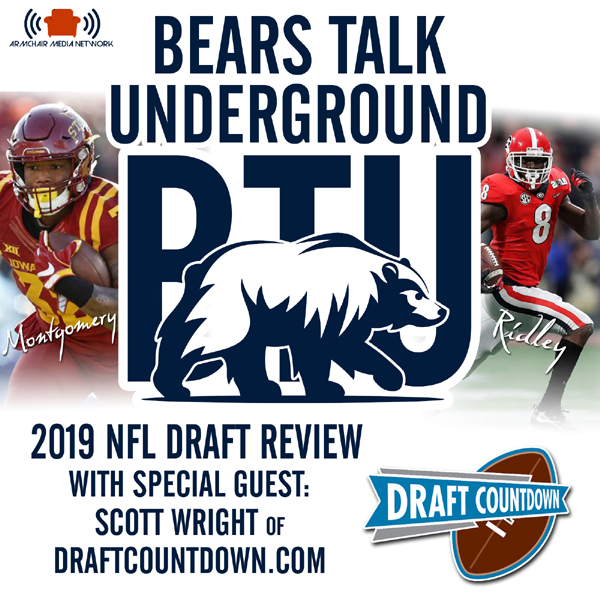 This week on The Bears Talk Underground!!!
Now that the book is officially closed on the 2019 NFL Draft, Larry D invites Scott Wirght from DraftCoundown.com back onto the show to give us his expert analysis on how the draft played out as well as giving us his take on the prospects the Our Beloved picked up in the draft and in Undrafted Free Agency!!
All of this and so much more on the 2019 Draft Review episode of The Bears Talk Underground!!!