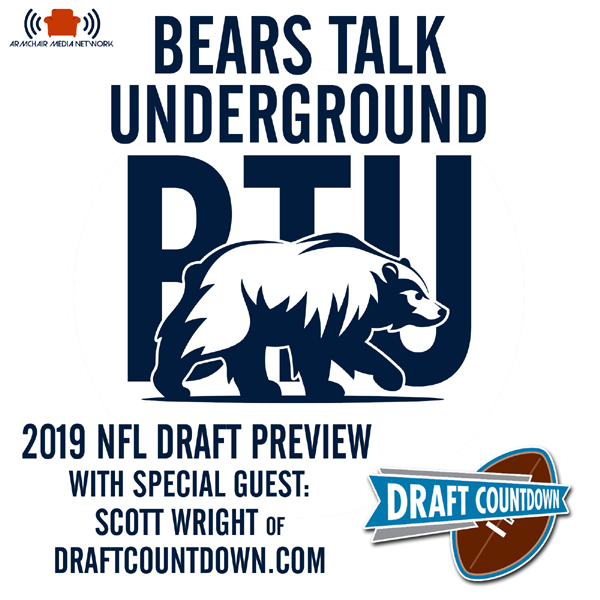 This week on The Bears Talk Underground!!!
Larry D invites friend of the show Scott Wright from DraftCountdown.com to help preview the 2019 Draft. And Larry needs Scott's help more than usual this year because our Beloved dont have a choice to make until the end of the 3rd round!!
Scott gives his opinions on what the Bears need, who will be there at #87 and more top level Draft knowledge than you can shake a stick at!!
All of this and so much more on the 2019 Draft Preview episode of The Bears Talk Underground!!!