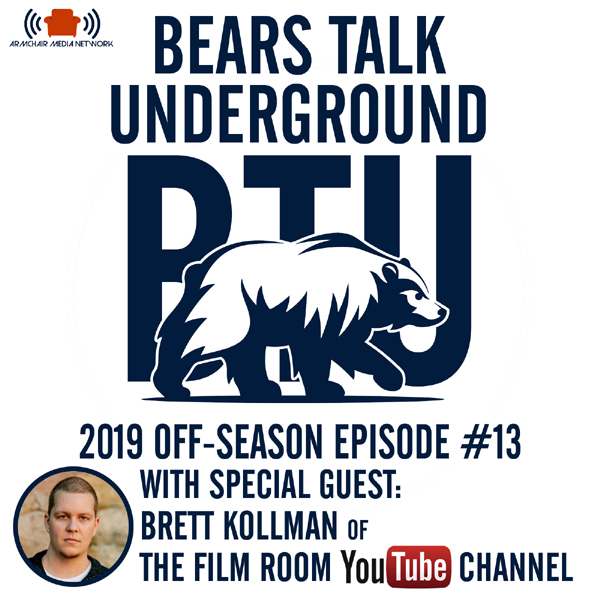 This week on The Bears Talk Underground!!
In the final off-season episode of 2019, Larry D welcomes Brett Kollman back to the show!! Only this time instead of talking Texans, Brett is back to talk about the videos he has produced for his YouTube channel The Film Room on our Beloved Chicago Bears!!
Brett breaks down the various videos that he has on his channel, why he chose those subjects and what he has coming up on the channel!!
All of this and so much more on this all-new episode of The Bears Talk Underground!!