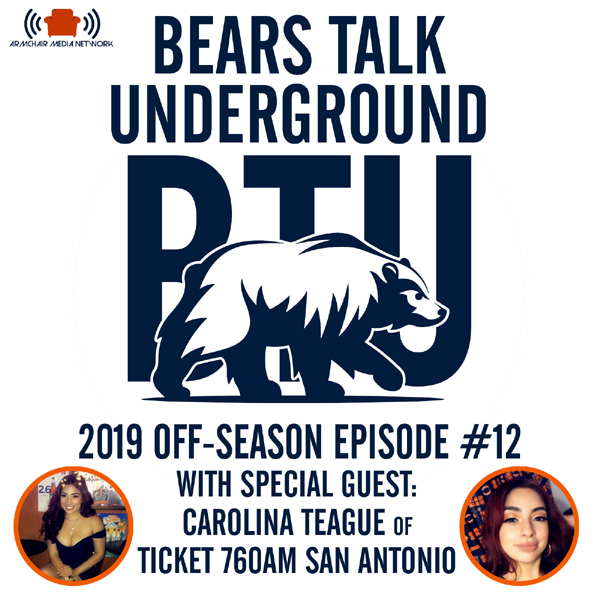 This week on The Bears Talk Underground!!
It's the second to last episode of the Off-season!! As training camp gets underway, Larry D shares the first bits of info coming out of Bears camp in Bourbonnais!!
Then Larry welcomes Carolina Teague, sports radio on-air personality out of San Antonio and life-long Bears fan, to the show to talk their shared love of the Bears and their chances to hoist the Lombardi in Ferbuary!!
All of this and so much more on the all-new episode of The Bears Talk Underground!!!